My Cannondale Fat CAAD 1 came with a rigid fork. It is perfect for riding groomed snow trails, but when the trails aren't groomed (like most of what I've ridden so far), I think a front suspension fork would soften up the wrist trauma. Contending with frozen foot prints, cross country ski ruts, and sled tracks isn't a blocking issue, and the soft fat tire up front is still light-years better than doing the same on studded gravel tires, but my inner-self said it was still worth a try. Even if it fails to impress, I can tell my wife I did it for science :).
After some research, both online and off, I settled on the Manitou Mastodon Pro EXT (aka Extended) fork; apparently THE GOLD STANDARD for low temperature fat bike forks (Mastodon Comp EXT seems nice too). The problem is, they are nearly impossible to find. After letting a NTO (new take off) 100mm slip through my fingers by dawdling on the decision (it was only a few hours!). I had pretty much given up after striking out online; and quick call to Hayes (who own Manitou) indicated that it might be summer before I could lay my hands on one.
But never the type to let bad news discourage web search lotto; I eventually found a shop in Maine with some on hand, and a willingness to ship them!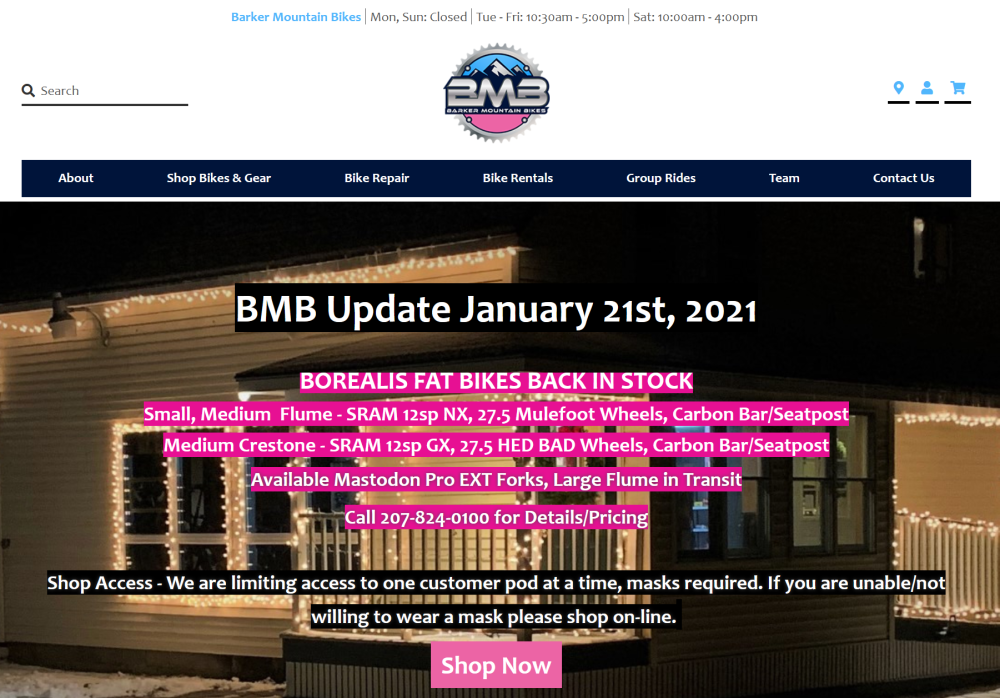 Fortunately, Barker Mountain Bikes has them in stock. So if you're looking for one, go get it before they're gone. They won't last long.
This might seem like a strange post, but there is a method to this madness. I found BMB in the where-the-bodies-are-buried section of the search results after trying several different terms. Hopefully, by littering this post with all the different permutations, it will save other poor souls from being crushed from global supply chain issues like I was; at least until they sell out of the Mastodon fat bike forks. You're welcome :).