The $150 Bryton Rider 410, especially in $206 "T" format (which includes heart rate and cadence sensors), provides good value compared against competitive cycling computers. It does all of the things we expect from a cycling computer. Presenting data, recording without issue, and uploading the results to third-party sites like Strava. Setup is straightforward via the mobile app, but unfortunately I couldn't get it to work with either of the Android phones I tried to pair.
Of course no head unit review would be complete with out an elevation comparison.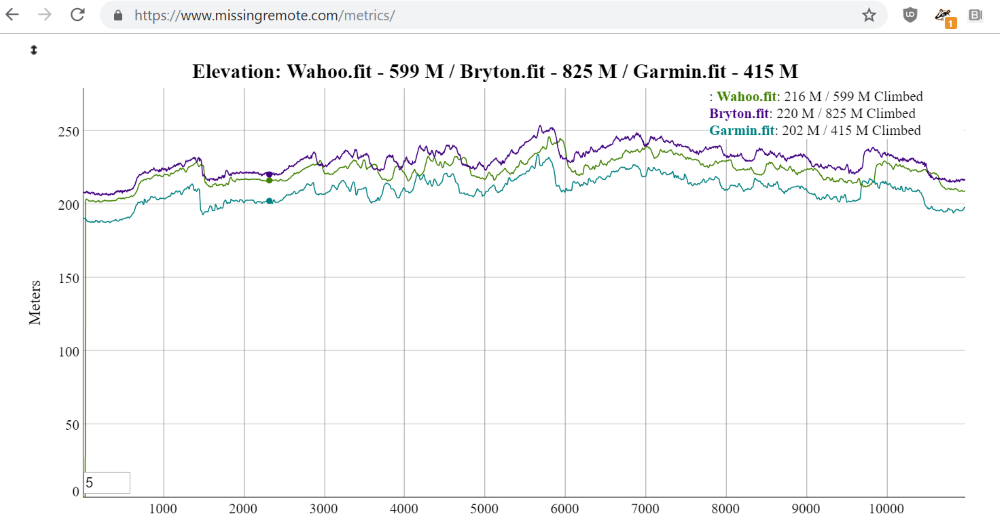 Above is a recent ride recorded with three different computers, and not surprisingly there is a subtle difference in the recorded elevation between them. The Wahoo and Bryton computers tracked more closely than the Garmin, but clearly they are all "off" by a predictable amount (i.e. the general profile is almost exactly the same with all three).
Thanks to Bryton for providing the review unit.
Auto Amazon Links: No products found.