Apparently not content to make people drool over the CLX32, there's a new lightweight in town – the 1284g Roval Aplinist CLX. Roval makes some bold claims around aerodynamics, and I'm sure they're mostly true :). Not that it really matters, no one is going to buy these wheels for the aero creds.
They will set you back $2500 though, so definitely a princely sum to save the grams. It will be very interesting to see how they stack up against competitive wheels both from premium OEMs, and the less premium. Of course you will give up something to shop down-market, mostly around warranty coverage.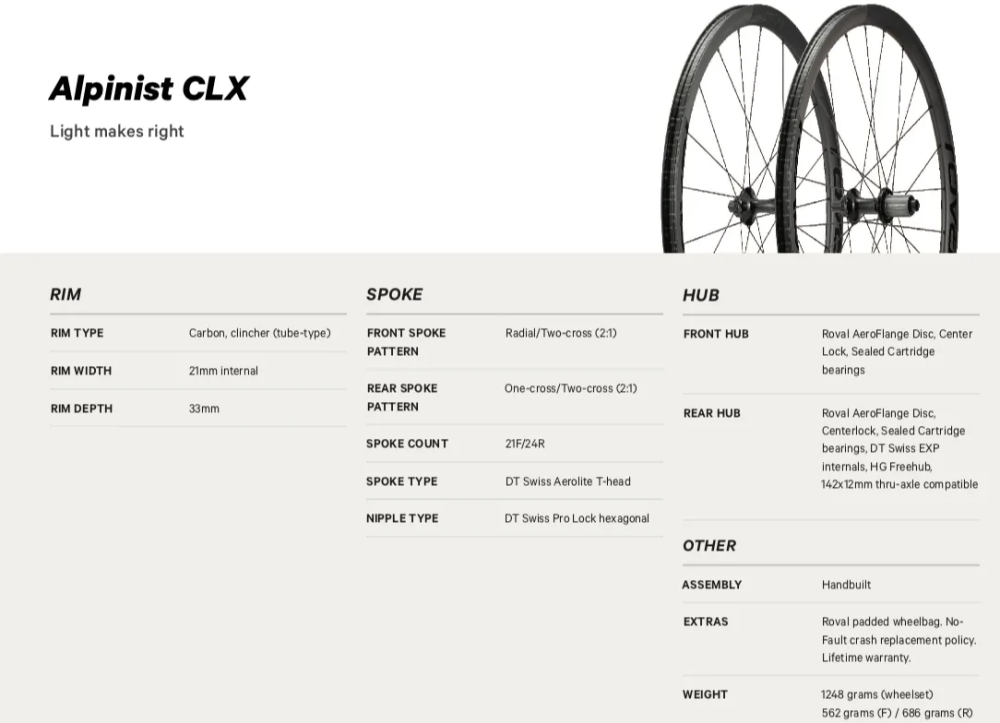 This design approach allows Roval to minimize weight and simultaneously optimize strength and durability. For example, by designing the Aero Flange hub and specifying the spokes and nipples, as well as the lacing pattern, Roval knows the exact angle that each spoke will interface with the rim. This enables the to drill the spoke holes in the right diameter for the nipples and at precisely the angle that they will interface with the rim. Stress risers are minimized, every extra gram of excess material is eliminated, and long-term durability is enhanced.