I'm not usually a fan of black bikes, but I have to admit that the black paint on Trek's new Speed Concept Tri/TT bike looks awesome; although I think the Emerald Iris* is my favorite. But, if you don't like the options they have you can customize it through their Project One program. This guy is of personal interest to me as well because I'm kind of in the market for a UCI legal tri-bike.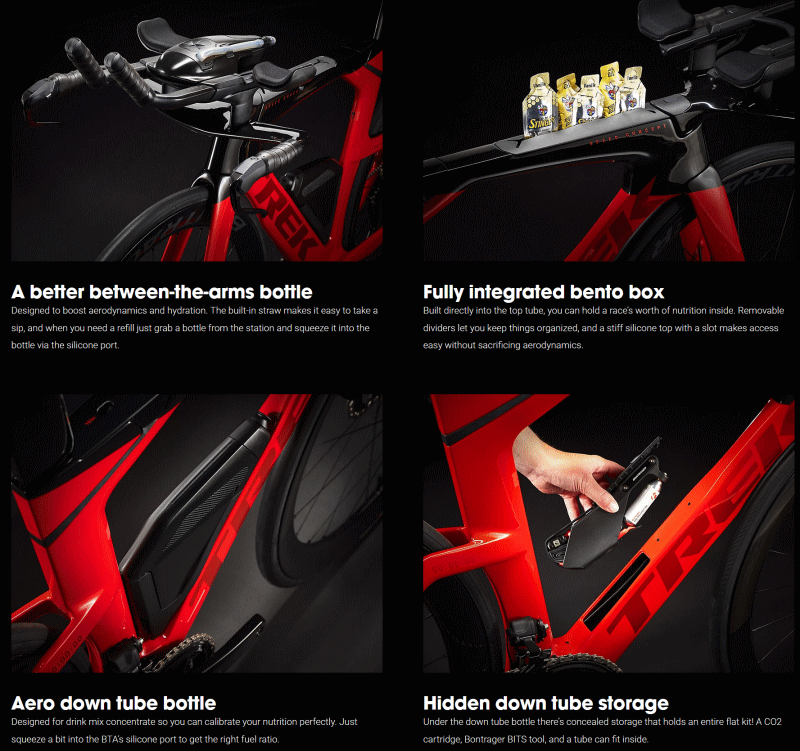 Not that I plan to do triathlon, I just love the built in storage that tri-bikes offer and could see myself ripping out centuries on whatever bike I end up with; straight up TT bikes ain't built for that. My ideal bike is one that can be converted easily between the two modes (TT & Tri), and it looks like the new Trek Speed Concept is exactly that. The documentation is still pretty light, it did just launch after all, so I gave Trek a ring and had a very helpful chat with one of their reps. This is awesome on many levels: first is that I actually got to talk to a person (having tried calling Specialized a few times this was truly bizarre, and amazing), and second the rep indicated that the Tri bike should be my unicorn. With a couple changes (e.g. taking out the in triangle water bottle), the bike should be UCI legal. Best part, he said he would do more research and get back to me on the answer – yeah, I was happy to be sitting down too.
Update: TLDR; if you absolutely need to, the Speed Concept SLR can be made UCI legal for $600. Awesome!
Hi Andrew,

Just wanted to follow up with you. I was able to get a couple of quick answers regarding UCI legality.

First, the TT frameset is different in that it loses the Isospeed and internal storage on the frame.  The tire clearance is also slightly lower.

To make the SLR UCI legal, we would remove the downtube bottle and swap out the basebars.  The part number for the UCI legal basebar is W5268037 and they will retail for $599.99

If you have any other questions, let me know. If I find out anything else, I will pass it along.

Thanks!
There's a lot to like in the built in storage, configurability, and fit customization, so what's not to like? Well, the biggest thing is the price, Ultegra Di-2 is $9500. Which isn't terrible, but for significantly less money you can get a Canyon Speedmax (which is not UCI legal AFAIK) with significantly better wheels. Not that the wheels that come with the Speed Concept aren't nice, they are, just that it's something worth saying out loud.
ATM, I'm just TT curious, but if that turns into something real. This might be the one.
*Update 2: Digging into the Project One thing a bit, Emerald Iris is out… Clearly I need to find something else to do today or I might "accidentally" order a bike.