I failed my winter goals. Well, partially anyway. After hitting the first target, I set a new one, and that's where I just couldn't do it. Perhaps it was just too lofty, a technology barrier, or my fortitude too weak. Ultimately it doesn't really matter, a fail is a fail. Right?
Pessimistically; hell yes. Optimistically; that's crazy talk. Setting hard to reach training goals is just a tool to motivate action towards a bigger target. I don't really do standard FTP tests because it's easier for me to get motivated around chasing a tangible target over a calculated guess, when they essentially tell me the same thing. So I can't give an "exact" number, but as "failure" became an undeniable thing, I decided it was time to do a post-winter fitness check. Putting up a sub-45 minute climb, and knocking another 2:33 off my AdZ PR.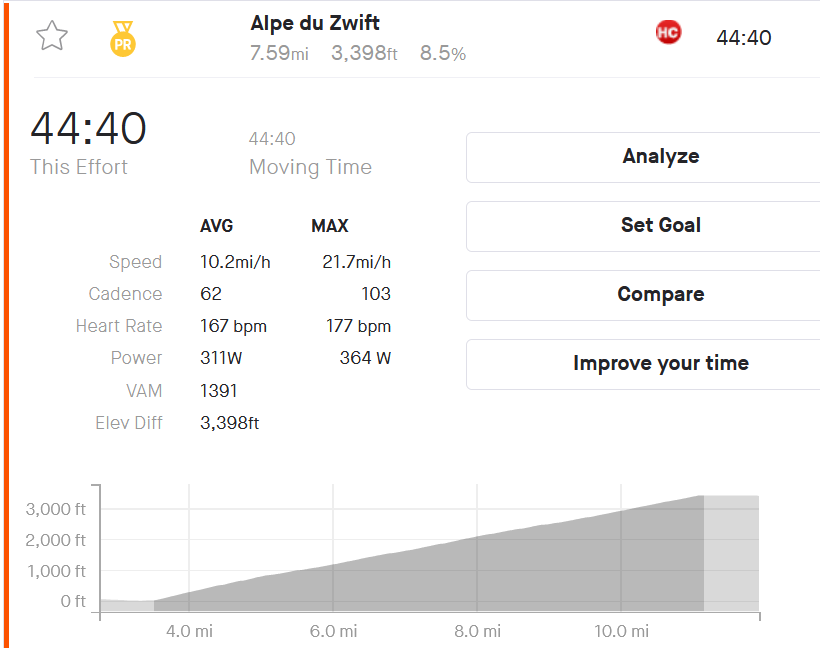 So while I clearly failed at a motivational goal, the exiting-winter-without-losing-fitness goal seems to have worked out just fine. Structure FTW.