I was reasonably confident the Fenix 6/Zwift Running issue was a Garmin issue (take that CSR ;)), and when I woke up this morning to a "Bluetooth software (or maybe firmware, it was early) updated" message on my watch, I made a point to load up Zwift and check it out while making breakfast.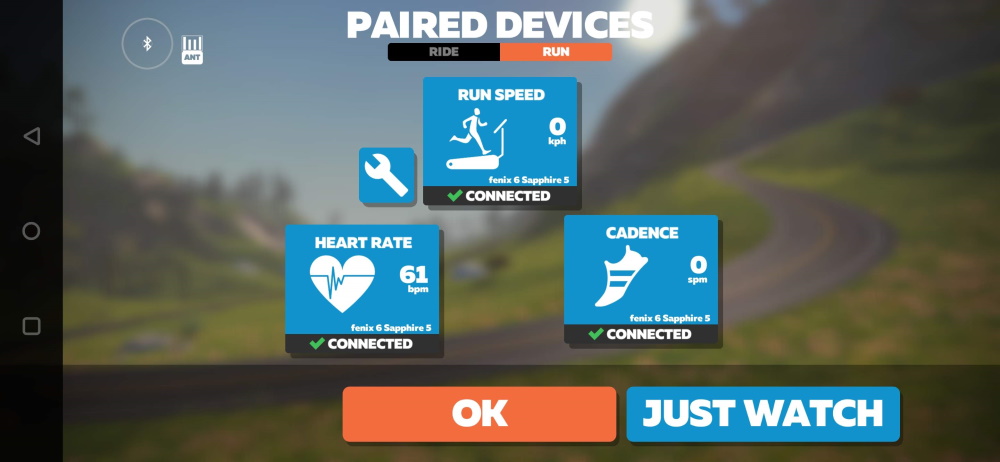 In retrospect, I should have pushed the CSR harder, because the answer was actually in the release notes I posted yesterday. Note the ANT/BLE/BT line below: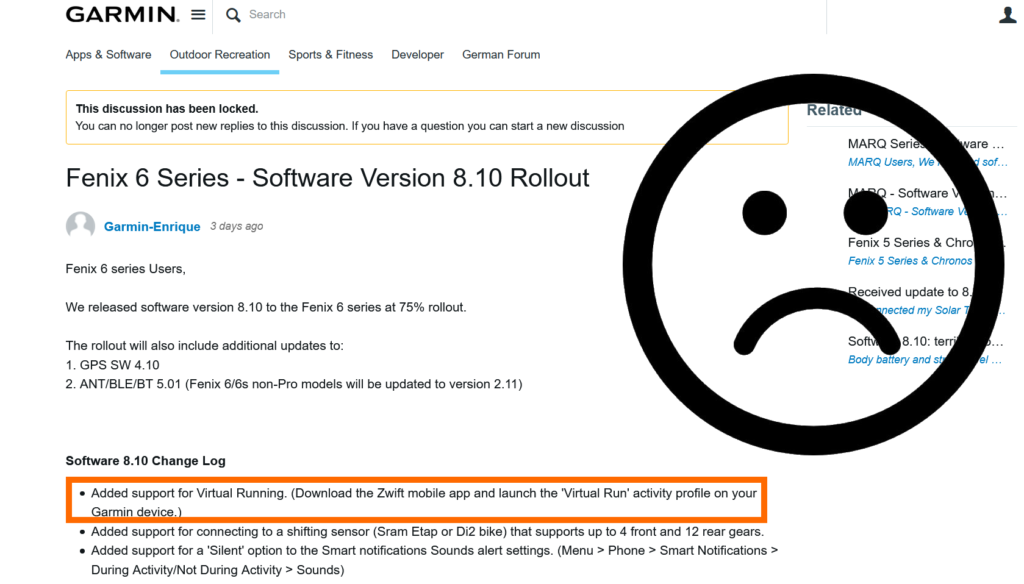 Yep, the watch should have been running version 5.01, not the 4.30 it was. Why it didn't update when the watch updated to the 8.10 firmware seems a valid question, but my guess is I'll never find that out, and it's not important either.  Funny how once you know what to look for, the answer is easy to find… Turns out the 5.01 ANT/BLE/BT update wasn't available yesterday :).

Now to try out that Running before it gets killed for real.