I've never ridden a Cervélo Áspero, or any Cervélo for that matter, but from what I can tell it seems like a nice gravel focused bike that would be totally fine as a road bike as long as maximizing speed on the road wasn't a critical requirement. I also love what they're doing with the paint, while it might not be to everyone's taste, I think it looks fantastic and really makes the bike stand out in what's becoming a very crowded market. They can keep the integrated front-end though; "cleaner lines" and minuscule watt savings at fast road speeds just aren't worth the maintenance complexity and hassle when traveling.
Market crowding isn't a bad thing though; quite the opposite. It's great to have options, and so I thought it would be interesting to compare this $7,100 build to what I think is a better option if you don't want fancy paint and an integrated headset.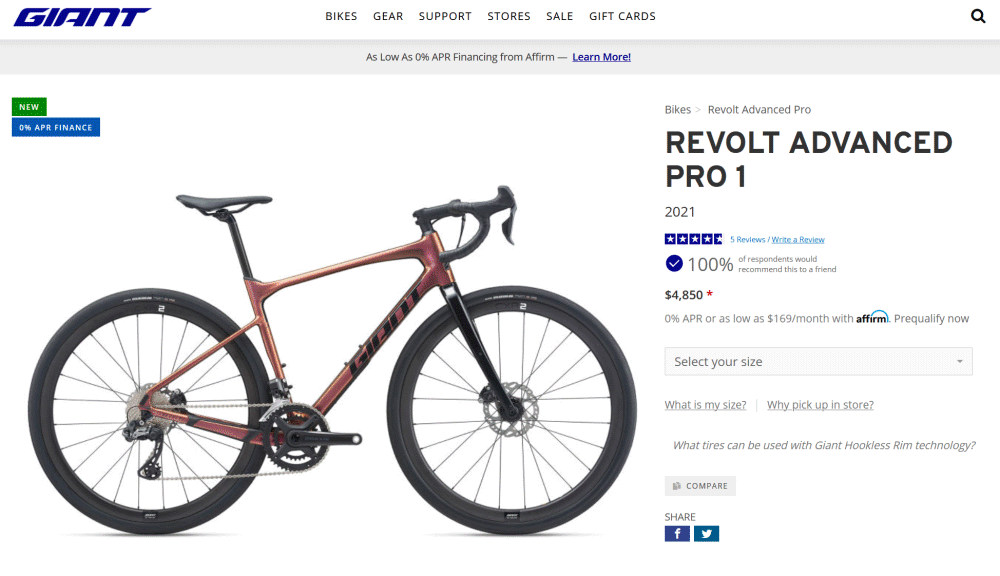 Say hello to the Giant Revolt Advanced Pro 1. While I could have chosen a lot of different gravel bikes, I went with this one because I think it provides the best value in the segment. It has basically the same component spec at 68% of the cost. The biggest difference here is in the wheelset, and if I was going to nitpick the Áspero's build that's where I would take issue. There's absolutely nothing wrong with DT-Swiss's 350 hub, it's a great hub, but it's clearly an area where Cervélo is saving some money because most people aren't digging that deep into the specifications. You could get the Revolt, which comes with nice wheels too, and a very nice set of Farsports road wheels with DT-Swiss 240 EXP hubs, and still have ~$1,250 more in your pocket.
So while the Áspero seems fine, I wish that Cycling Tips had asked if it's good value-for-money, but I suspect they didn't, because we all know the answer :).