One of the concerns that I and, I imagine, many others have around buying a set of Far Sports tubeless rims without spoke holes is the potential for massive hassle when it's necessary to replace a nipple. Unfortunately, or perhaps fortunately, I got the chance to experience this process first hand today.
I have no idea what happened to the spoke/nipple above, I didn't even notice it myself until a sharper-eyed friend pointed it out at the coffee stop this morning. Whatever it was, both the nipple and spoke were truly, truly, messed up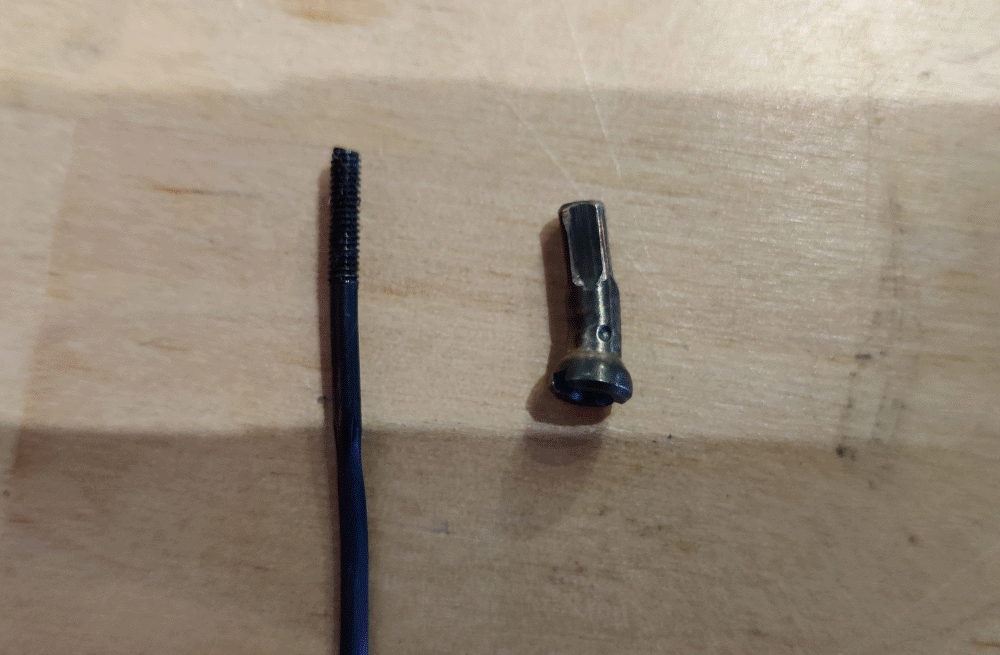 Seems like something that would bend a spoke and nipple that bad would have been memorable if I'd done it, so I'm going to blame the gremlins. But, the story behind the bend isn't nearly as important as what it took to fix it.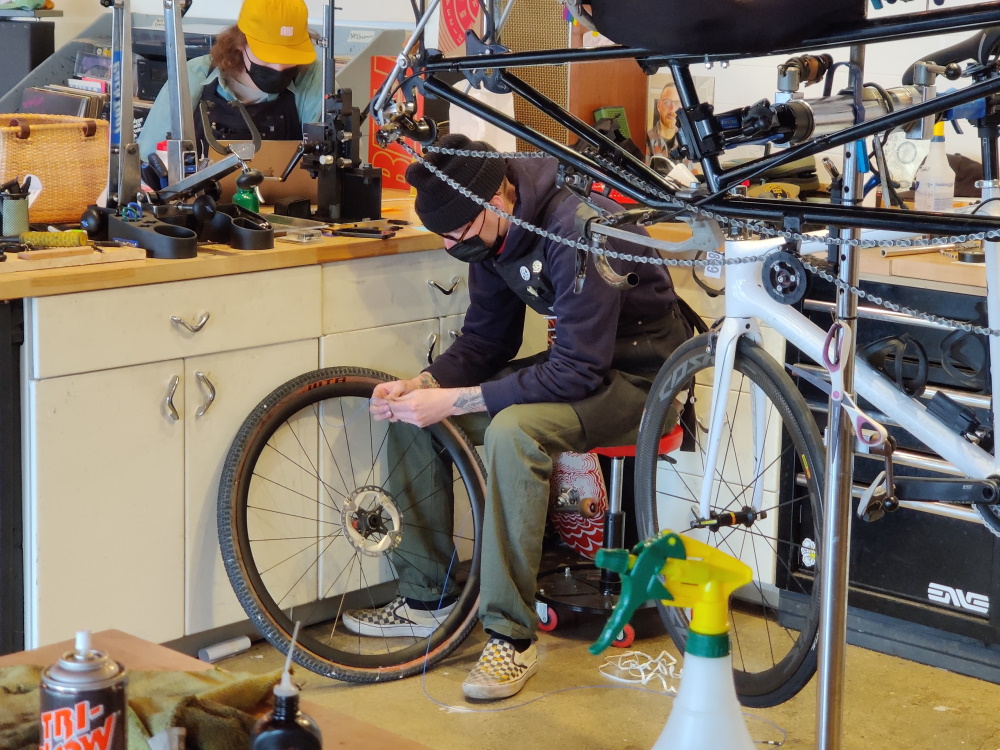 While I'm happy to mess with most aspects of my bike, I don't have the tools necessary to really work on the wheels, so I took it to Mack's Bike to let Sam do the heavy lifting for me. As it was the first time he'd had to work on one of these, it was a learning experience for us both – I was happy to watch him work :).
All in, it was a $12.21 fix. Not scary at all, and considering that if there were spoke holes it would have involved re-taping the wheel, it was certainly cheaper and less wasteful from a materials perspective.